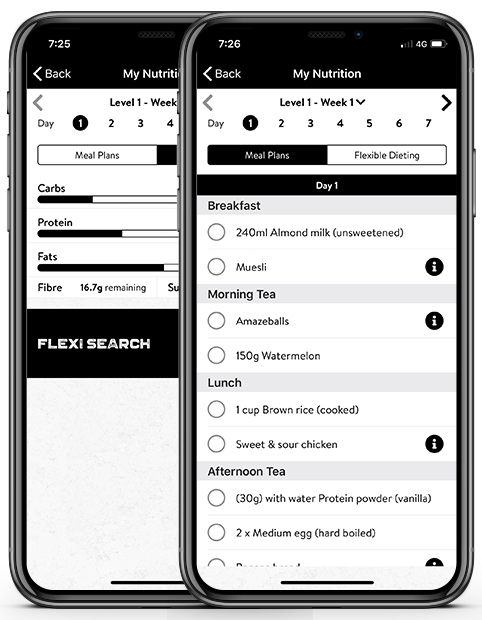 FLEXIBLE DIETING AND SET MEALS

Choose between flexible dieting using the Macro Calculator or take the guesswork out of your day and follow set meal plans including a vegetarian option. Delicious, healthy and easy to prepare meals with step-by-step instructions.
STEP-BY-STEP RECIPES

Over 100+ healthy recipes designed by qualified nutritionists. Every recipe contains a complete nutritional breakdown so you know exactly how you are tracking every day of your program. Stay organised with interactive shopping lists to make trips to the shop easy.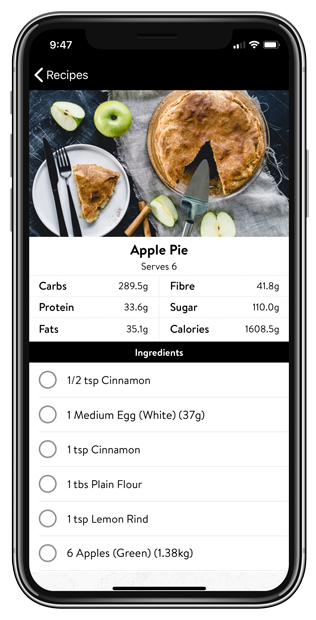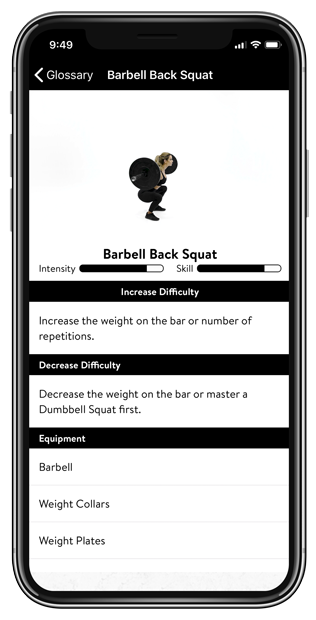 WORKOUT ANYWHERE
Stay motivated with 500+ flexible training regimes for the gym, home or outdoors. Each exercise is completely customised to your fitness level and contains a step-by-step video guide with detailed instructions from a qualified instructor.
MACRO CALCULATOR

The Macro Calculator determines your daily nutrition goals by calculating the optimal macronutrient ratios based on your individual needs. Whether you want to cut, gain or just maintain - set your goal and we'll work out the path to get you there.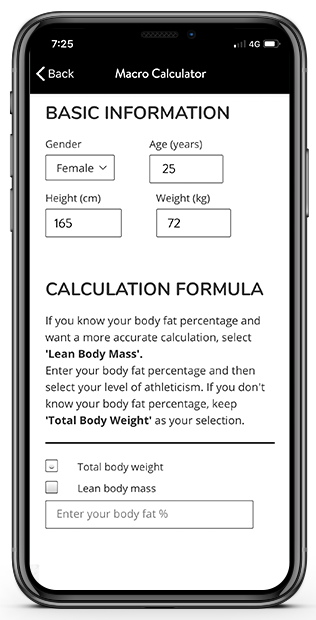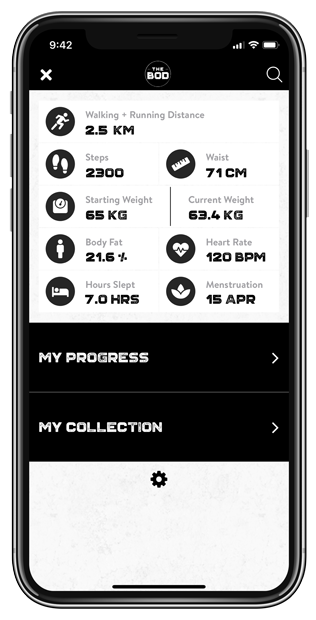 TRACK YOUR PROGRESS
Keep track of your health and fitness progress through your personalised account. THE BOD App integrates with the Apple Health app so you can track your measurements and weight loss achievements. Plus, THE BOD app keeps you motivated and accountable by recording your progress photos.