START 2022 STRONG  

Kick off the new year feeling your strongest, most confident self -
with healthy habits you can maintain for life (not just for January).
So, what are you waiting for sis? Let's make 2022 your strongest year yet and crush goals!


 GET THE APP 

Everything you need to smash your health and fitness goals, all in one place. Get access to 500+ workouts, 100+ recipes, flexible training programs, meal plans, custom macros, expert advice and THE BOD sisterhood.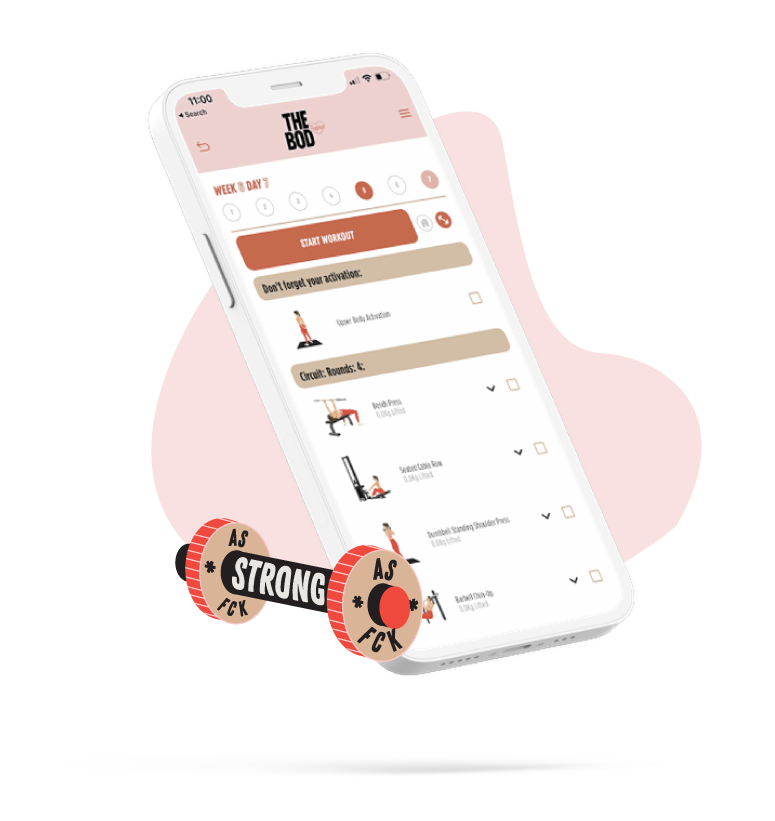 WORKOUT ANYWHERE 

Fitness to fit your life, Queen. Stay motivated with 500+ exercises and flexible training programs for at home or in the gym. Choose and change your workouts at any time, watch video demonstrations to perfect your technique, track your reps, and much, much more.




 FLEXIBLE DIETING 

Keep smashing your bod goals while enjoying the foods you love. With a personalised Macro Calculator and flexible dieting tracker, achieving your recommended macro targets has never been so easy. Track calories, break down ingredients, log your meals, and you're good to go, sis!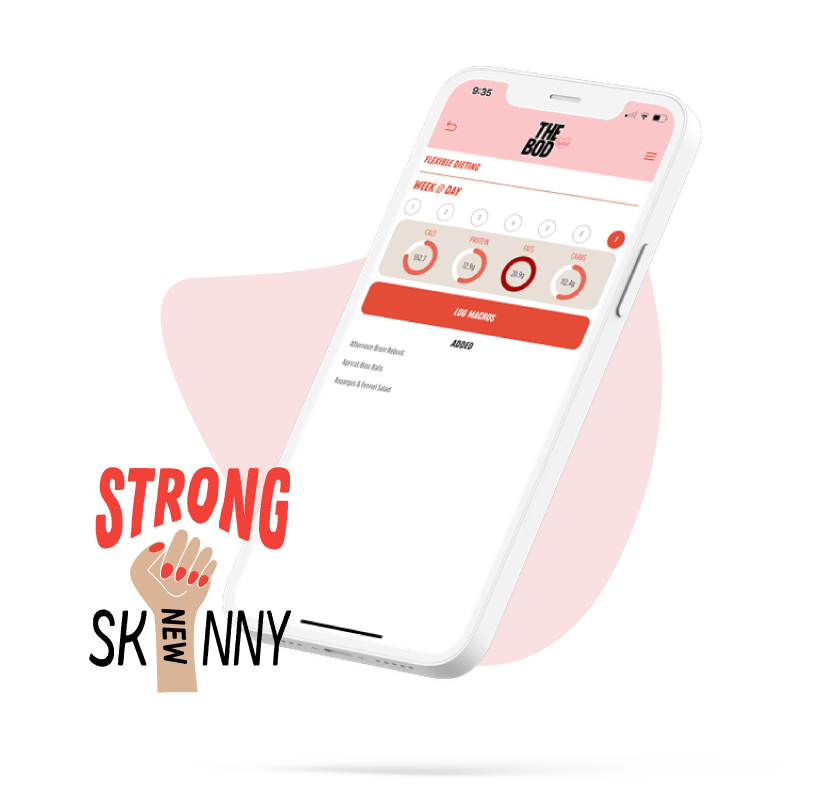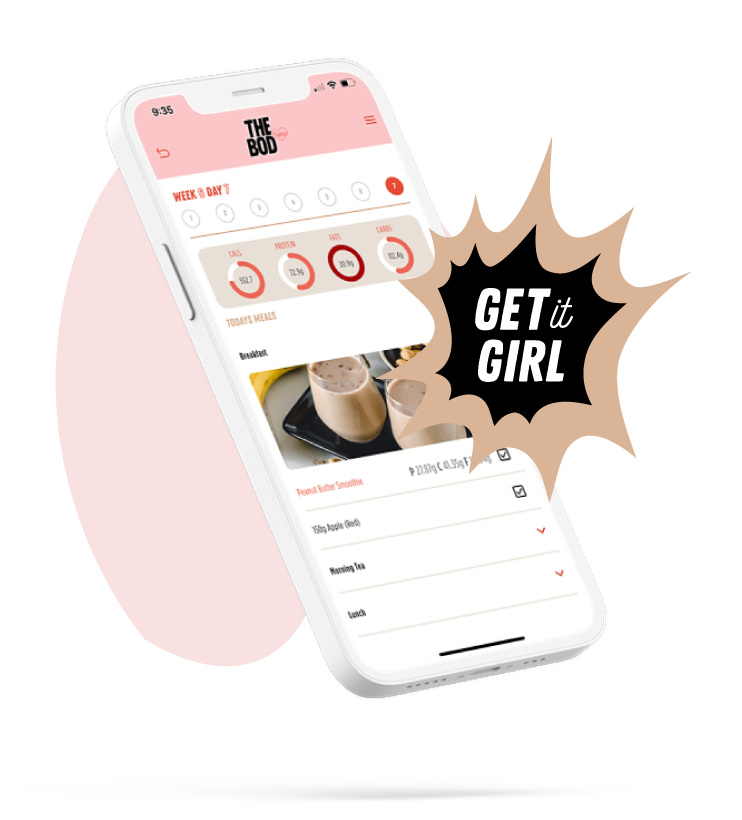 SET MEAL PLANS 

Take the guesswork out of your day with set meal plans created to work alongside your training program. Fuel your workouts with healthy, delicious and macro-calculated meals that you can easily make in minutes.




 DELICIOUS RECIPES 

Over 100+ healthy recipes created by qualified nutritionists to help you nail your nutrition goals, including vegetarian and vegan options. Each recipe contains a complete nutritional breakdown so you know exactly how you're tracking every day of your program. Plan ahead, stay organised and enjoy a hassle-free grocery shop using interactive shopping lists.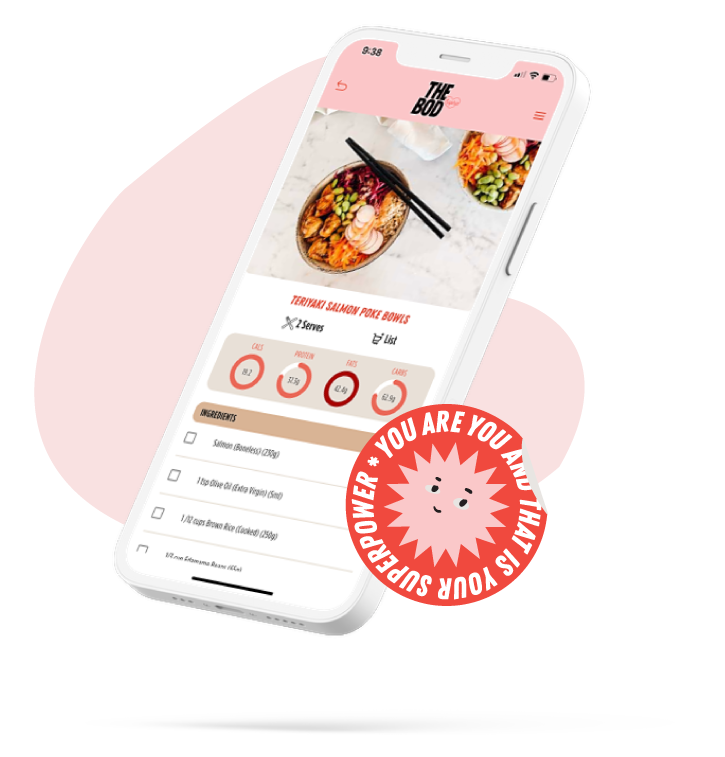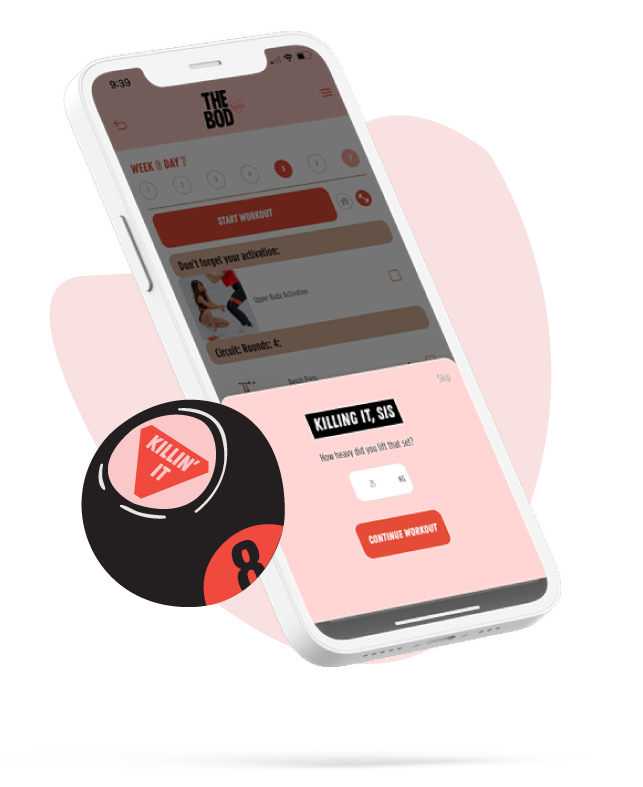 TRACK YOUR PROGRESS 

Information is power, sis! Celebrate your journey, take progress photos and keep track of your amazing progress through your personalised account.




 STRONG COMMUNITY 

Get support, positivity and motivation from our elite trainers and connect with thousands of like-minded women in the #THEBODSQUAD sisterhood. Start crushing goals from day one. We've got you, gurl.